While the labor, raw material, rent cost are all surging up,10 yuan seems to rarely can buy anything special. But when you walk down in China's commercial center, you always can find a type of stores that look exquisite and fashion but sell products with average 10 yuan price. The image of 10 yuan street shops pops up in my mind that the locals hold a loudspeaker yelling in front of the store: "clearance sale, all 10 yuan".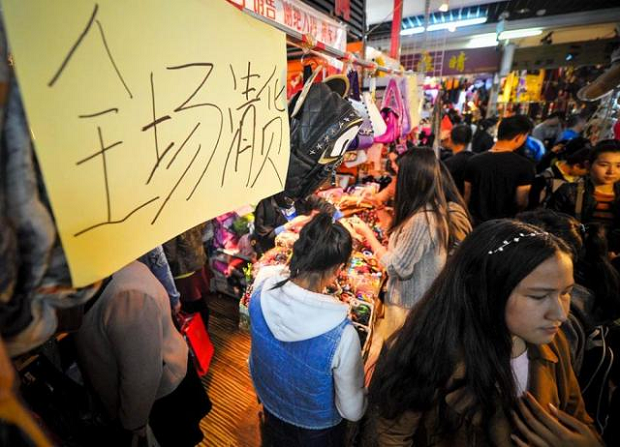 Image: Google
10 yuan store made 10 billion yuan revenue
But MINISO, a Japanese lifestyle brand and Chinese variety retailer, makes it different from those 10 yuan shops. The brand is known for selling low price but high-quality products, including cosmetics, accessories, stationery, electronics accessories, home decor, kitchenware, and snacks. The folk never thinks about this Japanese copy lifestyle can go so far within short 3 years, MINISO already has 2,600 chain stores globally, its revenue in 2016 has reached 10 billion yuan.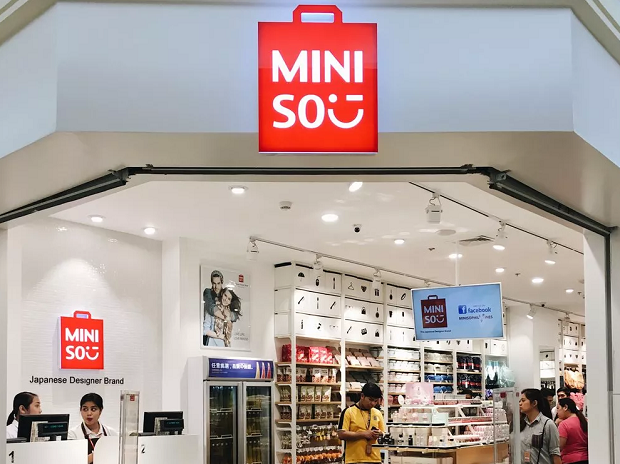 Image: Google
Where the profit of the 10 yuan store come from?
The brand value exactly makes this 10 yuan store 10 billion yuan revenue. For cooperating with MINISO, there are two choices. One is both MINISO headquarter and its investors infuse an investment at a ratio of 1:1, both side share risks and profits together. The other is for being a franchisee, a franchisee should pay for 80,000 yuan each year to get the right of using the brand, a total 750,000 yuan for commodity guarantee, and 62% of each shop revenue of the previous day.
For the cost, MNISO only shoulders up that part of product designs and supply chain management, those high expenditures, including shop decoration, rent, management fee are undertaken by the franchisees, and the investors shoulder the expense of employee social insurance and salary. It turns out that as long as your brand strong enough to bring values, there are people willing to pay for other tangible costs.
Is MINISO a business trend for the future retail?
Its founder Ye Guofu, most people think him a bogan dressed guy graduated from a less-known Chinese vocational school, is far more satisfied with this achievement. In order to stop his competitor NOME expanding business in China, he spread the fake news that MINISO has acquired NOME. March 19, 2018, he let 27,000 MINISO employees repost this rumor on their WeChat Moments, a copy website was born as well.

Image: Nome website
Ye ignored the truth that NOME has registered the brand in 2017, he took a risk of infringement and tried hard to let NOME suppliers, franchisee believe that the brand value of NOME now has been transferred to MINISO.
NOME and MINISO share a very similar pattern in this 10 yuan business mode. The outstanding supply chain management of MINISO makes its products cheap but with high quality. Moreover, it brings advantage to shape MINISO's brand value, that's why MINISO can constantly attract investment infusion and franchisee.
However, China's manufacturing now is facing challenges in the industrial revolution. Check the article here: China's manufacturing revolution, it probably can explain why a number of food, beverages, cosmetics of MINISO have been constantly found unqualified. Another clash of New Retail, leading by China tech giant Alibaba, hits these 10 yuan stores hard.
Alibaba is putting Tmall Taobao stores offline
For instance, Alibaba 's Mom-and-pop convenience stores. The mom-and-pop convenience store is a sector long in need of a New Retail upgrade. The lifeblood of many communities, some six million of the drinks-smokes-and-snack-shops dot neighborhoods and street corners across China. Most are family-run businesses, with proprietors ordering by gut feel and when products run out.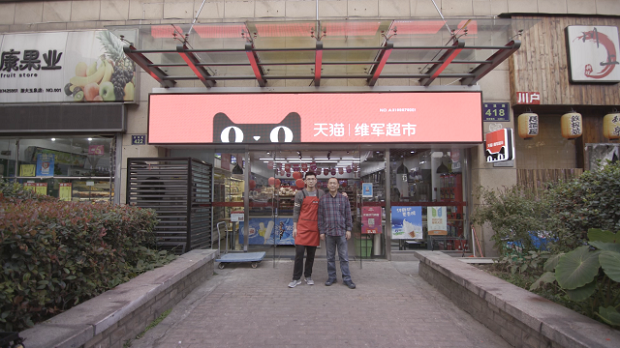 Image: Quartz
Alibaba custom built an app to digitize the inventory management of each store. It tied these businesses into a central warehousing and logistics system. It also provided them with an analytics platform that anticipates customer preferences and lets proprietors know what they need to order, how much, and when.
For nearly 19 years, Alibaba has built the backbone of China's giant e-commerce machine. For the brands and vendors, customer-acquisition costs go way down, because you don't need to convince anyone to download your app to implement New Retail solutions. More than half a billion of them already have it in the form of Alibaba's Tmall or Taobao app.
How do you think of China's retail revolution? let u