China's bubble tea market has witnessed a consistent growth, this growth has attracted many opportunists to invest in franchising milk tea shops.
Having the frame of the business model guided by chain stores, opportunists take fewer risks while they invest in this market. Let's see how to win and get a fortune from China's bubble tea market!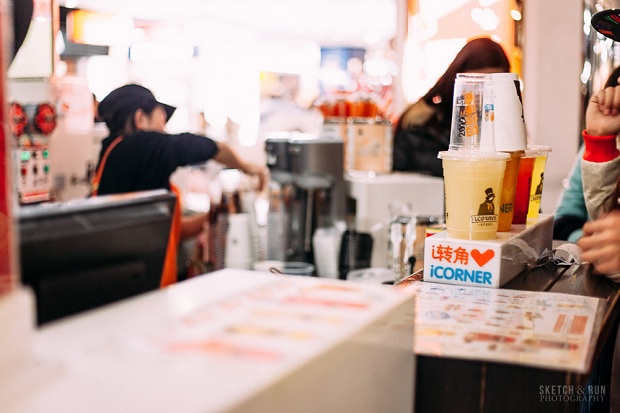 Understanding why Chinese crave on bubble tea!
Pearl milk tea or bubble tea, also known as 'boba' (bōbà nǎichá 波霸奶茶/ zhēnzhū nǎichá 珍珠奶茶), was first invented in Taiwan in 1988 – and has since become an important part of Taiwanese food culture.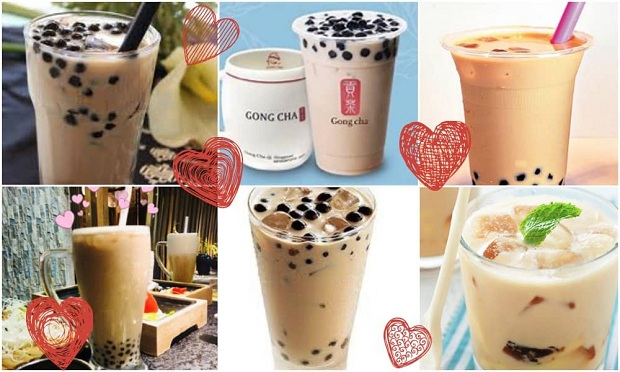 Over the past decade, the bubble tea craze has also blown over to mainland China, and in recent years bubble tea becomes more popular as its plurality of ingredients has been upgraded. Customers are able to choose fruits, beans, cheese, cream, chewy tapioca pearls, chocolate and other snack mixed with the tea. China has a great advantage for tea business as it has to do with China's ancient tea culture!
Chinese like go to Starbucks but not because they like drinking coffee
Western countries are immersed in the coffee lifestyle, China is more invested in milk tea. Although coffee has gradually become more popular in mainland China since the arrival of large chains such as Starbucks, it is not about the coffee itself, but about new realities of modern life, where people want to pick up a quick drink or sit down somewhere with a friend in between meetings.
"
The popularity of Starbucks doesn't have anything to do with changing tastes for coffee instead of tea, or more love of Western culture. I think we love the lifestyle it stands for. If we can offer a similar lifestyle and experience over tea, this would work.
"
So, running a bubble tea shop in China, you can make it as successful as Starbucks by providing customers a comfortable place of relaxation, a place of belonging!
How to be outstanding among so many bubble tea shops?
Opening bubble tea shops in China is easy in terms of the skill for operation and the low cost in franchising. You can find tea chains like Yi Dian Dian, HEYTEA, Coco, Gong Cha, Happy lemon, Dakasi, in any street corners. The reputation of Yi Dian Dian is considered the best among of all, why & how?
1
2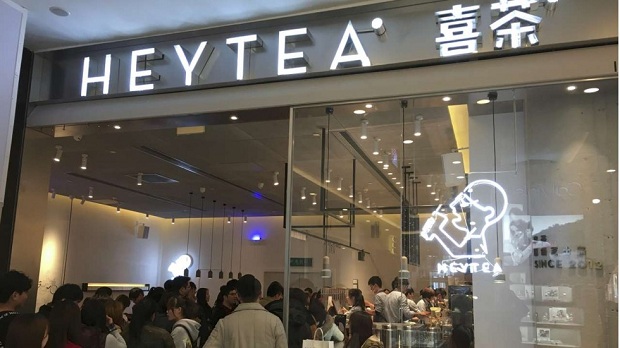 3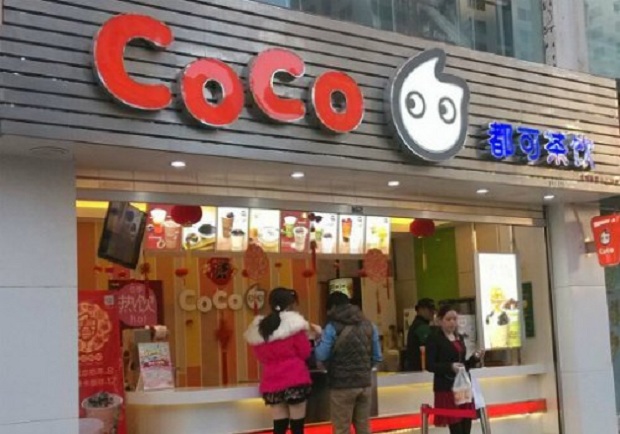 4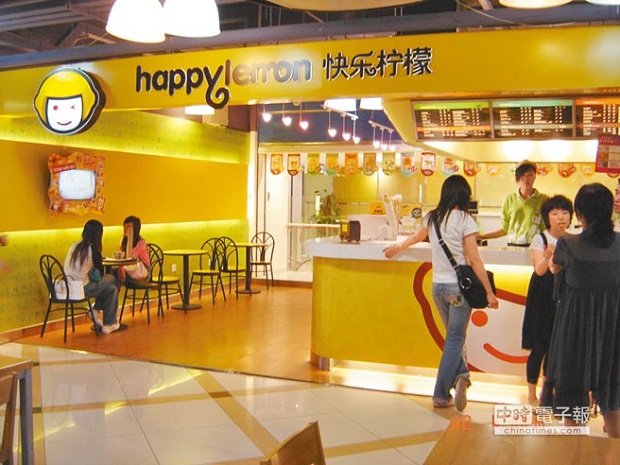 5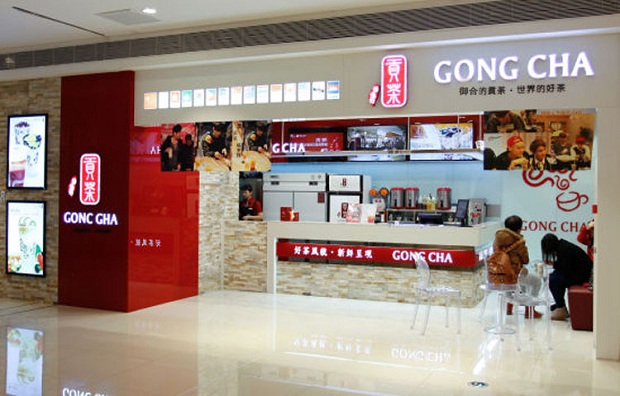 6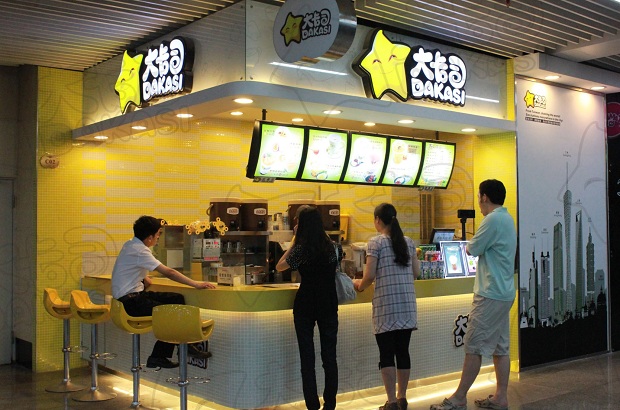 1. Attach importance to the brand protection
Brank protection is very serious in bubble tea market, as the threshold to open a tea shop is low, spending less than 100 thousand, one can own a counterfeit tea shop in China, by copying the existed popular brand.
Gong Cha, royaltea have ever been copied. In most situations, consumers are not always aware well of the copied shops, they eventually blame on the original brand owner once they get cheated or have any bad experience while dealing with the copied shop.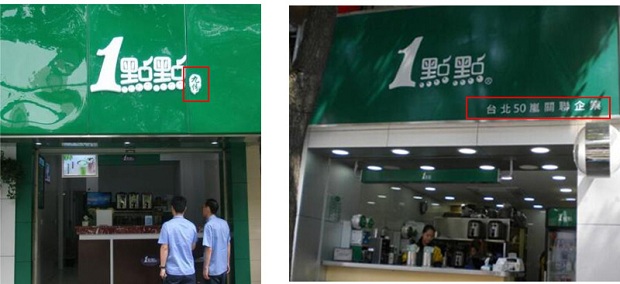 The management team of Yi Dian Dian is the Taiwan retail giant "Taipei 51 Lan", before entering China, they have ranked to the top in Taiwan's bubble tea market. As the original brand has been taken in China, so they have to register "Yi Dian Dian" as the trademark to start its business. You'll find their shop are marked under the management of "Taipei 51 Lan"(the right on the above picture).
Previously, an investor spent 70 thousand in franchising a copy Yi Dian Dian(the left on the above picture), it should be a great business for just the low cost if he was not being cheated to invest in a copied shop, as the daily revenue of a shop is around 3 thousand yuan, depending on the location.
2. Intentionally make it more slowly
If you notice well, you'll find the table for milk tea production in Yi Dian Dian are shaped in "L", unlike most of tea shops, which the table is shaped in a line.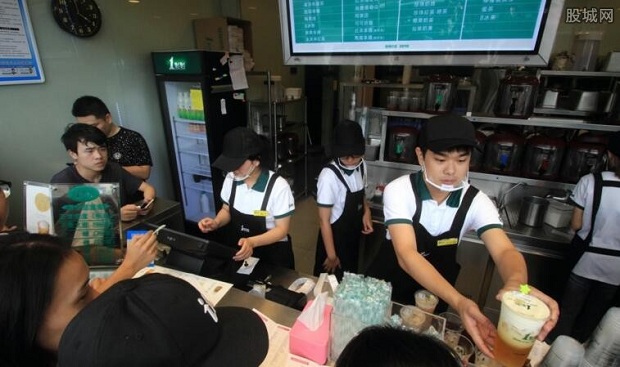 They internationally lower its staff working efficiency, let them walk around more often to create a very busy image! Customers have to wait 1-3 minutes to get a drink, the longer they wait, the more people will be attracted, the more potential customers.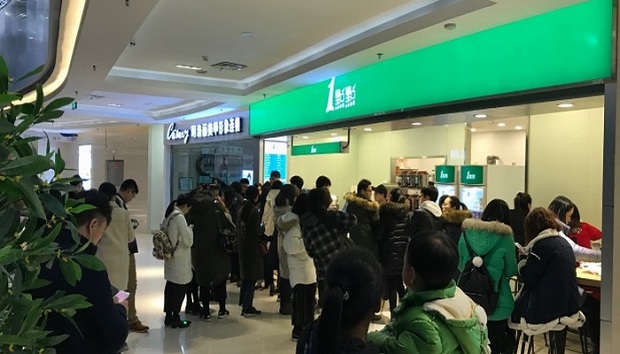 3. Choosing a good location
Unlike Gong Cha, Happy lemon, Dakasi, most of their shops are opened at commercial centers, Yi Dian Dian more like street shops. They prefer locations near metro stations, office buildings, schools, students, white collars are their major consumers.
Early on, milk tea products were primarily targeted at young, female students between the ages of 15 and 25. Over recent years, however, the demographics have expanded as more men and working professionals are joining the craze.
4. Standard operating procedure
Another reason for Yi Dian Dian's "slow" is its Standard Operating Procedure(SOP). It means one person is fully responsible for one production procedure only. In other tea shops, after the bubble tea has been made, the employee who makes the order for you may finish the package as well. But in Yi Dian Dian, one manages how much sugar to put in, one makes the milk tea, and others take different tasks.
5. Upgrading products regularly
Though Chinse has a strong emotional connection with tea, they have been evolved by generation and affected by the overseas culture. The traditional Black Tea, Green Tea, Oolong are losing their competitiveness in the diversity of new flavors. Yi Dian Dian tried to use Tung-ting Oolong and Evergreen to upgrade the bubble milk tea products.
The world has China's bubble tea infection!
Over the past two decades, bubble tea has also swept across Southeast Asia, Britain and coastal cities in the U.S., and it's slowly seeping into the rest of the world. Coco has 32 outlets in New York, while Hello Lemon has expanded to Boston, Los Angeles and Toronto.
Bubble tea has spread like wildfire on the mainland owing to a franchise model with low overheads, recipes that are easy to replicate, and a population that still prefers tea over coffee.
"It costs about 400,000 yuan in initial funding excluding rent to open a Yi Dian Dian outlet," said a spokesperson, a company that helps bubble tea franchisees raise funds. "Big brands like Coco now partner with franchisees that can open multiple stores, and a prospective franchisee would have to pay about 1.5 million yuan on average for the rights to use their brand for half a dozen stores."
Will you consider to open a bubble tea shop? Let us know your opinions by commenting below!
Reference | Caixin, Zhihu, whatsonweibo
Image | Google