The amendment on foreign currency restriction took a tougher stance for individuals who hold a Chinese bank card to withdraw money overseas, the annual limit was set at 100,000 yuan ($15,355) per person -- no matter how many cards a person has.
Beyond the regulation for Chinese bank card holders, individuals with different identities and purposes to take money in/out of China are restricted by different terms of the Administrative Rules of the People's Republic of China on Cross-Border Transportation of National Currency.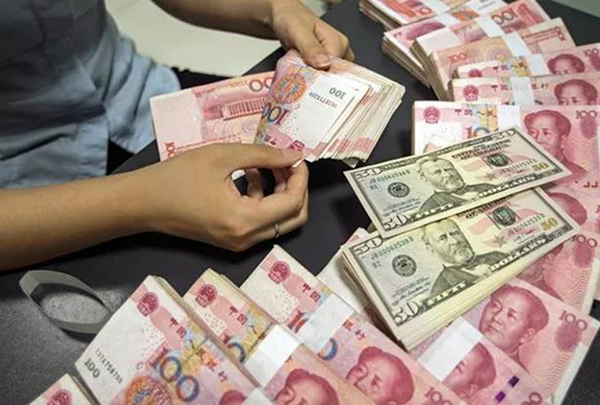 Image:www.rfa.org
Taking cash in or out of China
Chinese nationals and non-nationals
Travelers are allowed to take up to US$5,000 equivalent of foreign currency and 20,000 yuan of local currency into or out of the country. There is no need to declare this to customs if the currency you carry is less than the limit.
Amounts up to US$10,000 will require a Permit for Taking Foreign Currency Out of the Customs Territory issued by a bank. Anyone who takes more foreign currency than US$10,000 is required to show a legal warrant issued by agencies of the State Administration of Foreign Exchange (SAFE).
For travelers who leave the country a second time within 15 days, the limit of foreign currency is US$1,000. If you leave the country a second time on the same day, the limit is US$500. If you have a declaration record of foreign currency when entering the country, customs will examine this before authorizing you to pass.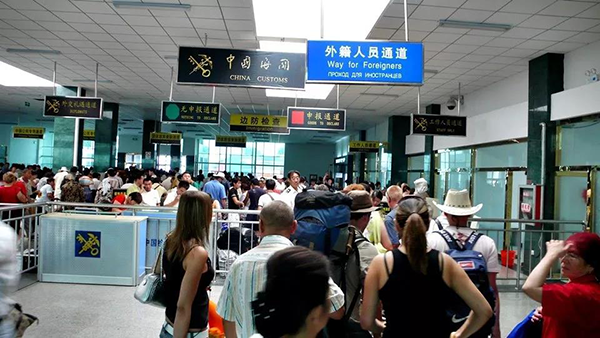 Image:btp.deray.org
Buying foreign currency
Non-national
If non-nationals are holding a work visa, then they can take out a higher amount than if the person is a tourist, etc. China's current regulations are that people can buy up to US$500 in foreign currency per day at the bank, unless
- the person has documented proof for where the money came from a company. If the person is a foreigner then they would need to have the corresponding "correct visa." In other words, if someone is with a tourist visa, then he or she could get caught for working illegally and face other consequences.
- it also depends on the destination country. While in China you may be able to take out a certain amount of money that doesn't mean you are allowed to bring in all of that to the other country. Every country has laws regarding the maximum amount one is allowed to bring in depending on the purpose of their visit. In most cases, it is cheaper to exchange the money in China. There are places overseas such as some currency exchange windows in some airports and a few banks that can deal with renminbi, but the exchange rate is not favorable and there are strict limits for the exchange. Such places can only deal with a limited amount of renminbi.
Chinese nationals
China's current regulations for Chinese nationals are that people can buy up to US$50,000 in foreign currency per year at the bank. For taking out the foreign currency, the person can just finish the process at the local bank if the amount is under US$10,000 in a day. if over that amount, the procedure shall be finished at the local SAFE.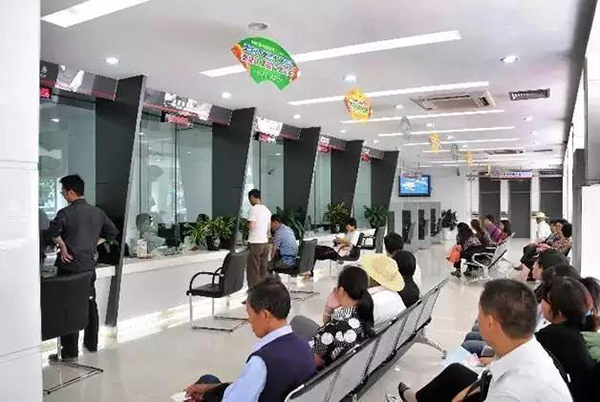 Image: news.sina.com.cn
International transfer
There is no annual limit for cross-border remittances.
Chinese nationals
If the cumulative amount of cross-border remittance in a day is not over US$50,000, the transfer can be finished at the bank. If over US$50,000, related proofs for current account expenditures overseas are required.
Non-nationals
The legal income of the current account they obtained in domestic can be transferred overseas with no limit, of course, relevant documents to prove that income's legality are required.
Basic documents
If you need to buy foreign currency or transfer overseas, below are the basic materials:
valid ID card/passport port with "correct visa";

labor contract;

a list of income issued by the company;

tax bill;

other related materials, for the bank to consider the legality of your income.
The strict regulation on foreign currency specifically makes it harder for individuals trying to send their illegal income overseas. You don't have to over be panic if you work with work visa, pay tax properly, and all incomes are legal, just follow the steps to buy foreign currency and send money overseas for actual need.
Source:
http://www.xinhuanet.com/fortune/2017-07/02/c_1121248127.htm
https://www.safe.gov.cn/hebei/2015/0514/422.html