You seem to be familiar with Chinese business customs if the title catches your attention. Fapiao is an important official receipt in Chinese business activity, a company's ability in issuing Fapiao shows its operational scale and credibility.

Fapiao means that company has to report taxable income. When you receive a fapiao from a business – that means it is a taxable transaction to that company. They need to pay taxes on the money you give them.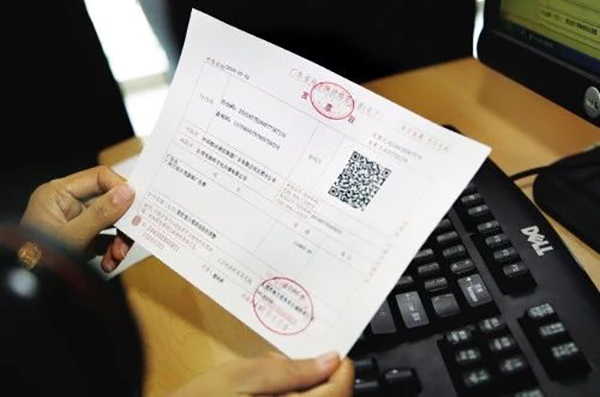 Image:blogtai.okokokok.net
State Administration of Foreign Experts Affairs (SAFEA) issues work permit by censoring the status of tax payment of a company. Therefore, inbound expatriates should attach importance to Fapiao and have a good understanding to the connection among Fapiao, taxation, work permit and work visa.
Companies relocating employees to China should be aware of the common types of fapiaos, how to obtain them, how to manage them, and how to comply with fapiao requirements to avoid any tax implications.
A "Regular" Invoice Is Not The Same As a Fapiao
The difference between an invoice and a so-called "Fapiao (发票)". Even though the literal translation of Fapiao (发票) is invoice, the documents are not the same! Also among many accounting professionals, there is misunderstanding regarding the terms "invoice" and "Fapiao" (发票).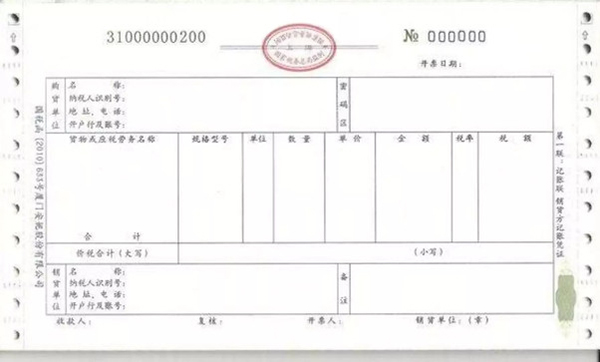 Image: Chinese Fapiao.
Image: Chinese Invoice
Basic Concepts of Chinese Fapiao
Fapiao is a kind of official receipt, which served like invoices in foreign countries. It has the following purposes.
For Companies
Served for tax deduction or accounting.
For Individuals
Get reimbursed for any kind of purchase in China;
Return a purchase or access other possible after-sales services.
Fapiao is special in China because they're actually issued by the government, laws in China require retailers to buy Fapiao, (they cannot print their own Fapiao and issue them that way).
In reality, a Fapiao is a form of taxation; a way of making sure that retailers are paying tax on their sales because part of a company's taxes are calculated based on the amount of money it has issued in Fapiao over the relevant tax period.
Image: Google
Types of Fapiao and Their Liability
There are two major categories of fapiao –general value-added tax (VAT) Fapiao and special value-added tax (VAT) Fapiao. The main difference between the two is that the latter can be used for tax deduction purposes, while the former cannot.
General VAT Fapiao
General VAT Fapiao is used as evidence of payment where special VAT Fapiao does not apply.
For enterprises or individuals who are not able to issue special VAT Fapiao (such as general commercial taxpayers who retail cigarettes, alcohol, food, clothing, shoes and hats, makeup, and other consumer goods). They should issue general Fapiao when selling commodities, providing taxable services, or conducting other operating activities.
Special VAT Fapiao
The special VAT Fapiao, is used for tax deduction purposes, it contains a lot more detailed information including the trader's tax code, address, telephone number and bank account information.
Fapiao Liability
If a company fails to produce a Fapiao when requested to by a customer, this constitutes an illegal act, as all business transactions are required by law to be recorded on a Fapiao. Getting rid of providing Fapiao equals to cheating on paying tax, this behavior leaves negative effect in applying for a work permit!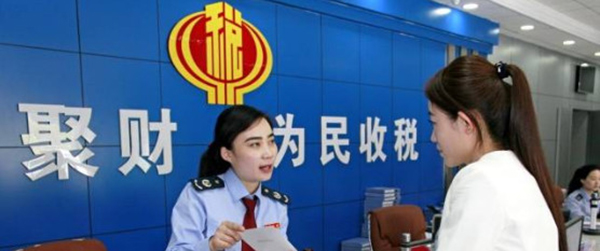 Image: Google
For individual consumers, Fapiao act as proof of expenditure in cases where they need to reclaim business expenses. If a business owner is unable or unwilling to provide a Fapiao, customers have the right to report the company to the local tax bureau.
To minimize liabilities, and ensure compliance, we suggest you consult with professional advisors to understand Fapiao and to get the biggest benefits for your company.
Reminder
'Xiao piao' is kind of a receipt in China, which is only used for an evidence of a purchase, you cannot use a 'Xiao piao' to get reimbursed!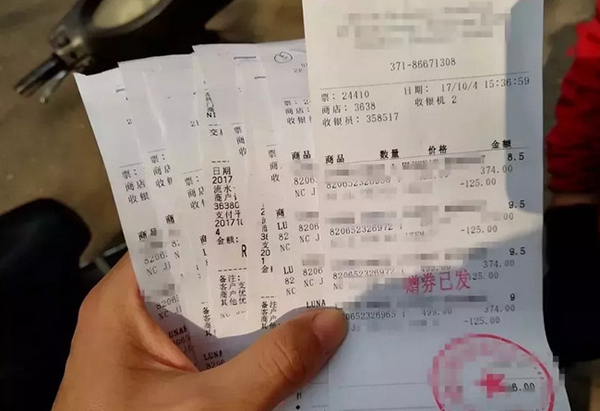 Image: The photo above is Xiaopiao in China
China Tightened Regulations on General VAT Fapiao
Since 2017, when a seller issues general VAT Fapiao, the following details are needed to obey.
The fapiao must specify the goods or services being provided.

The fapiao must bear a special fapiao chop from the seller.

The buyer must provide its tax identification code or unified social credit code.

Sellers/issuers of fapiao must link their internal fapiao data with the government to ensure that when the buyers/recipients of fapiao file their taxes, the amounts and the descriptions match up.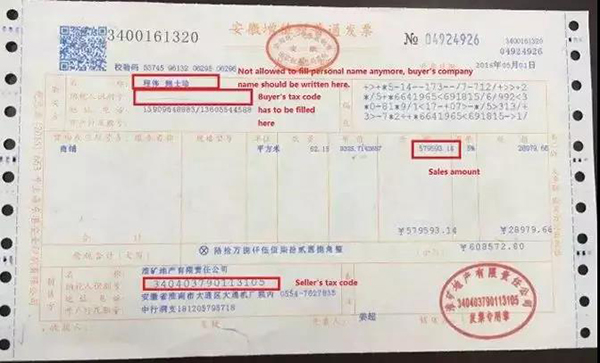 Image: The photo above shows details on how to fill a Fapiao correctly.
This rule should be viewed as part of China's escalating clampdown on capital flight and tax avoidance.
One of the major ways Chinese factory owners get money out of China is to create a Hong Kong shell company and then route all payments for manufacturing at the mainland China factories to that Hong Kong company. The Hong Kong dollar is not regulated in the same way as the Chinese renminbi, and once money is in a Hong Kong account, it can be moved offshore with relative ease. There's nothing illegal about this process per se, so long as the payments in Hong Kong are declared as income by the Chinese factory that actually did the manufacturing.
A variation of this scheme is the overinvoicing of products imported into China from Hong Kong. For example, a shipment of goods valued at $100 would be invoiced at $1000. The Chinese company sends the full $1000 to Hong Kong, and the Hong Kong exporter deposits the difference (i.e., $900) in the Chinese factory owner's Hong Kong bank account, less a service fee. Presto! $900 has been moved offshore. And the goods at issue have been transformed into grey market goods.
How Does Fapiao Affect You

?
How will the new fapiao system affect foreign companies operating in China, especially WFOEs? For those already scrupulously following the rules, things shouldn't change that much: a minor, but manageable increase in paperwork and logistics overhead.
WFOEs will need to be even more attentive when procuring or preparing fapiao. This puts more pressure on the general manager to oversee operations. As we keep reminding in this article, Fapiao reflects the tax-paid status of a company, if you consider hiring more foreign staff in the future, it is necessary to make a proper tax plan. It gives more quotas for the company in applying for work permits!
Reference: China Law Blog