The Social Credit System (Chinese: 社会信用体系; pinyin: shèhuì xìnyòng tǐxì) is a national reputation system being developed by the Chinese government. By 2020, it is intended to standardise the assessment of citizens' and businesses' economic and social reputation, or 'credit'.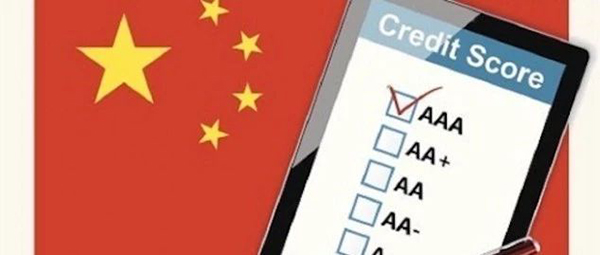 Many people may think the Social Credit System only affects Chinese citizens, some types of punishments for dishonest citizens include: flight ban, exclusion from private schools, slow internet connection, exclusion from high prestige work, exclusion from hotels, and registration on a public blacklist.
Why Foreigners Are Asked for a Credit Report in China?
However, we recently received some inquiries on applying for China's credit report from foreign work permit holders. Why do they need a credit report?

Social Credit System is playing a part more and more important, in China, when applying for credit or a loan, local borrowers need to provide the lenders with a Credit Report which is issued by Chinese authorities in order to qualify for any credit or any kind of loan.
Interestingly, we can see that there is a very similar reporting structure in many countries, India, for instance, we can see from the conversation above. For China work permit holders, they spend a prolonged period of time working and living in China, if they are going to apply for a loan from the bank in their own countries, a Credit Report in China is required in this situation.
Credit Report Providers in China
To improve credit management efficiency in China, the Chinese Central Bank - the People's Bank of China - has developed a robust credit reporting system. The People's Bank of China worked in collaboration with all Chinese lending institutions to develop a convenient credit enquiry platform – the China Credit Reference Center (CCRC).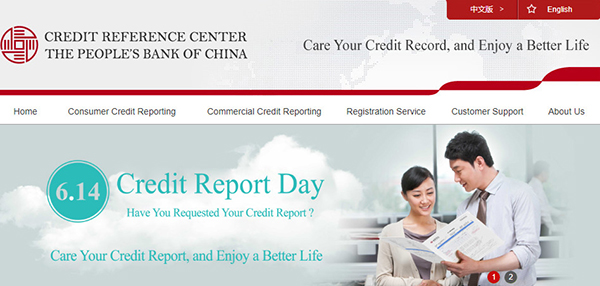 Image: http://www.pbccrc.org.cn/crc/
CCRC is an independent credit information service institution. It is used to establish, operate and maintain the national centralised commercial and consumer credit reporting system for individuals and credit active enterprises. CCRC constantly updates its credit database – which is linked to all local lending institutions - each Monday. Today, this system is the largest of its kind in the world, covering over 850 million consumers and nearly 20 million business enterprises and other organisations across China.
Getting a Credit Report in China
In China, an individual may access his/her own credit report in one of two possible ways:
1. In-person
They just lodge a query at a local branch of the People's Bank of China in 31 provincial cities across China;
2. By logging onto the CCRC website
By logging onto the CCRC credit report inquiry website (https://ipcrs.pbccrc.org.cn) to make an online inquiry. Currently, this inquiry website is only in Chinese - there is no English version:(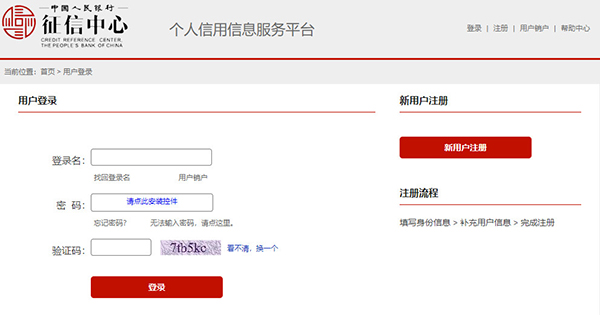 Image: https://ipcrs.pbccrc.org.cn
A Chinese Consumer Credit Report is mainly used by lending institutions for the purposes of credit acquisition and management. It can also be accessed as part of pre-employment background checks, pre-rental background checks, etc. Banks, prospective employers and others (including Mortgage Brokers and lenders in overseas countries) may access an individual's Credit Report, but only with consent from the individual concerned.
Checking a Credit R