The Chinese Foreign Ministry confirmed today that a Canadian citizen, named Sarah McIver, has been taken into administrative detention for working illegally in China.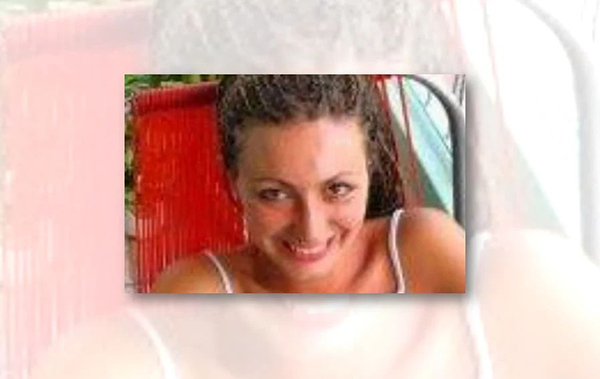 Image: hongkongfp.com. Sarah McIver from Alberta had been teaching at a school in China when she was detained.
Chinese state security agents last week detained two Canadians, former diplomat Michael Kovrig and businessman Michael Spavor, saying they were suspected of endangering state security.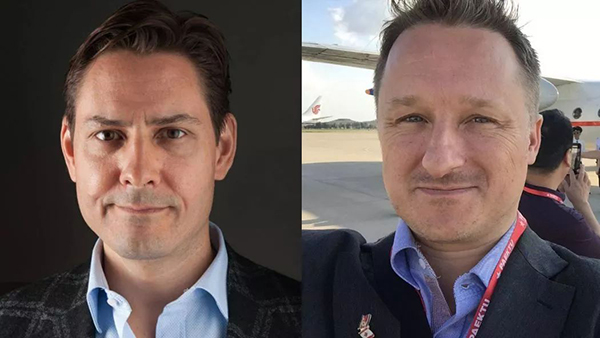 Image: hongkongfp.com. Michael Kovrig and Michael Spavor. File photo: Twitter.
Chinese Foreign Ministry spokeswoman Hua Chunying identified the third Canadian as Sarah McIver, who was serving "administrative punishment" due to "illegal employment". She did not elaborate.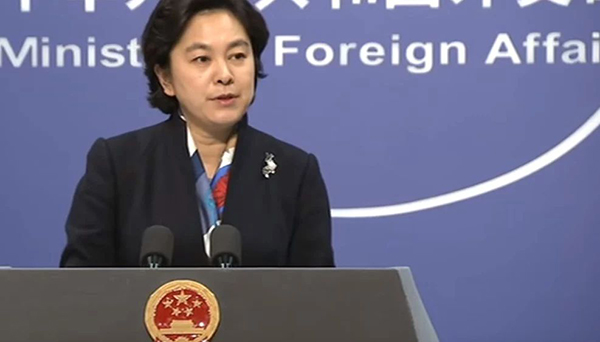 Image: Hua Chunying. File photo: CGTN screenshot, via YouTube.
"What I can tell you is that China and Canada are maintaining clear consular communication," Hua told a daily news briefing.
When asked if McIver's case was connected to that of Kovrig and Spavor, Hua pointed out that the nature of the cases were different, given the other two were accused of endangering national security.
Hua referred further questions on McIver to the Ministry of Public Security. That ministry did not immediately respond to requests for further comment.
The Canadian government has not identified the third Canadian, though Canadian media has said the person is McIver and said she was an English teacher being held because of "visa complications".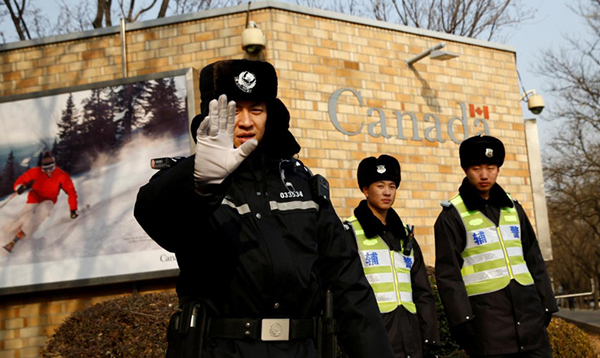 Image: A police officer gestures at the photographer as security staff stand guard outside the Canadian embassy in Beijing, China, December 20, 2018. REUTERS/Thomas Peter - RC1E350746F0
Legal consequences of illegal employment
According to the Exit and Entry Administration Law of the People's Republic of China. Foreign employees who fail to obtain work permits and residence permits as required may be deemed to reside or work in China illegally. Such cases, both employer and employee will be punished accordingly by relevant authorities.
Punishments on foreigners illegal residence
Warning

Cash Penalty of RMB 500 per day for illegal residence, with a cap of RMB10,000 in total

Detention of less than 15 days
Punishments on foreigners illegal employment
Employee
Warning, with a fine of RMB5,000 but not more than RMB20,000;
Where the consequences are serious, they shall be detained for not less than five days and not more than fifteen days and shall be fined and required to pay a cash penalty not less than RMB5,000 but not more than RMB20,000.
Middle person(Entity)
Persons who introduce jobs to ineligible foreign employees shall be fined ranging from RMB5,000 to RMB50,000 for each illegal job introduction.
Entities that introduce jobs to ineli